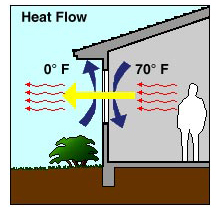 Passive House
This is a concept that defines a home that uses only energy from the environment without resorting to energy costs for air conditioning.
In our mild climate necessary works are not very big, just use pvc insulated windows, wood or aluminum windows with double or triple high efficiency and isolate the entire exterior envelope with at least 4 mm poliestirene.
There are complementary systems for storing heat during the day to dissipate inside the house during the night which use solar panels and will only be effective if the outer envelope is properly insulated housing.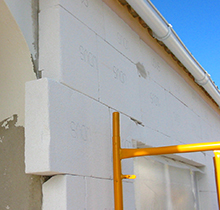 Insulation Boards
The house built before 2009 observed a very permissive regulation and relatively undemanding thermal insulation.
The thermal bridges and low thermal insulation of walls and roofs is a reality to which residents often have no conscience.
The mold and condensation in the corners of ceilings are a reality.
Today there are methods of correcting such construction problems easily and economically. ETIC - Exterior Thermal Insulation Composite or vulgar "CApotto" one of these methods is very effective against thermal bridges and marked improvement in housing comfort and reduced energy costs.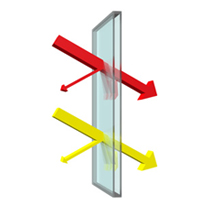 Glasses
The glass may have a large influence on cost reduction in heating or cooling, depending on the specific case housing.
In the summer, the windows with low solar factor are important to retain heat (either in the form of absorption or reflection) out of housing.
In winter a glass with low Ug value retains heat longer and reduces the room temperature range.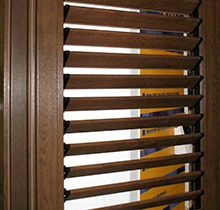 Shutters
In the summer the shutters are great to shade the windows and thus reduce the solar gain of glazing. Apart from adding privacy and security to the house.
In winter the shutters increase comfort by creating an air chamber between the outer window and increasing the isolation.